Mt Macedon remains a mystery, so often blanketed in an eerie fog, visibility on the trails can often be short. But the memories gained here are long and the trails are varied, challenging and rewarding.
Macedon Trail Run is the 2nd in the Trailsplus Mountain Trail Series. It offers incredibly beautiful scenic mountain trails with challenging ascents and descents. The start and finish are located at the BBQ area next to the carpark at the top of the mountain. This is an ideal place for families to enjoy a picnic lunch while waiting for their competitor to finish, and to linger afterwards to encourage other finishers and for the presentations.
All competitors must read this document
Fees for 2023
Listed below are the prices for the Mt Macedon Trails Run.  All prices listed are excluding Humanitix** fees and GST.
On day registration will be available, but prices will be more a little higher due to additional administration costs.  
SUPER SPECIAL
6th Jul 8pm-midnight
EARLY BIRD
7th Jul – 4th Aug
STANDARD
5th Aug – 19th Sep
**Trailsplus uses the Humanitix Ticketing System.  This is an awesome ticketing platform run by a not-for-profit organisation that donates 100% of the profits from booking fees to a humanitarian cause.
Course Maps
Click on maps for a downloadable PDF.
Click to download the PDF
Scroll down for GPX and CRS files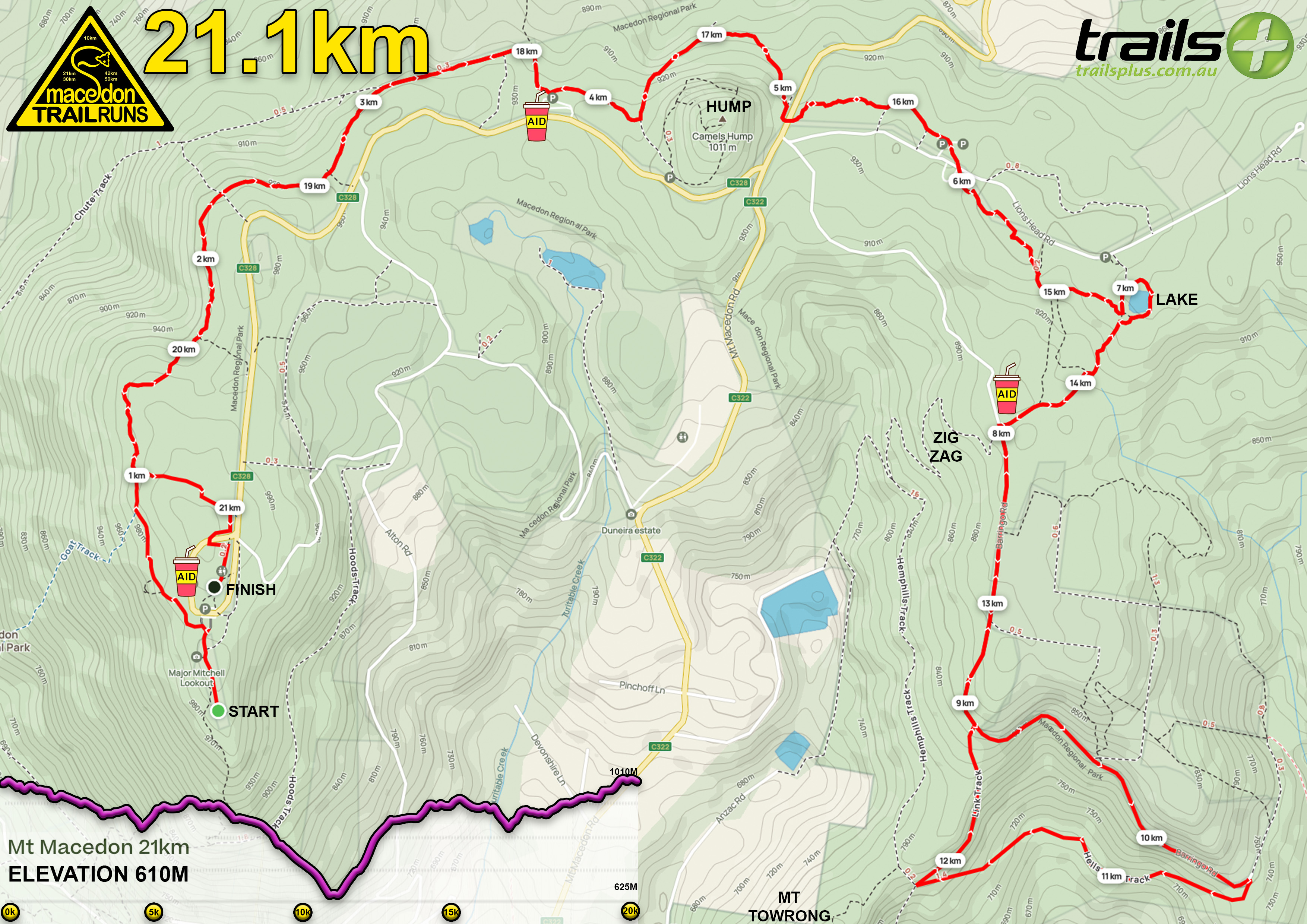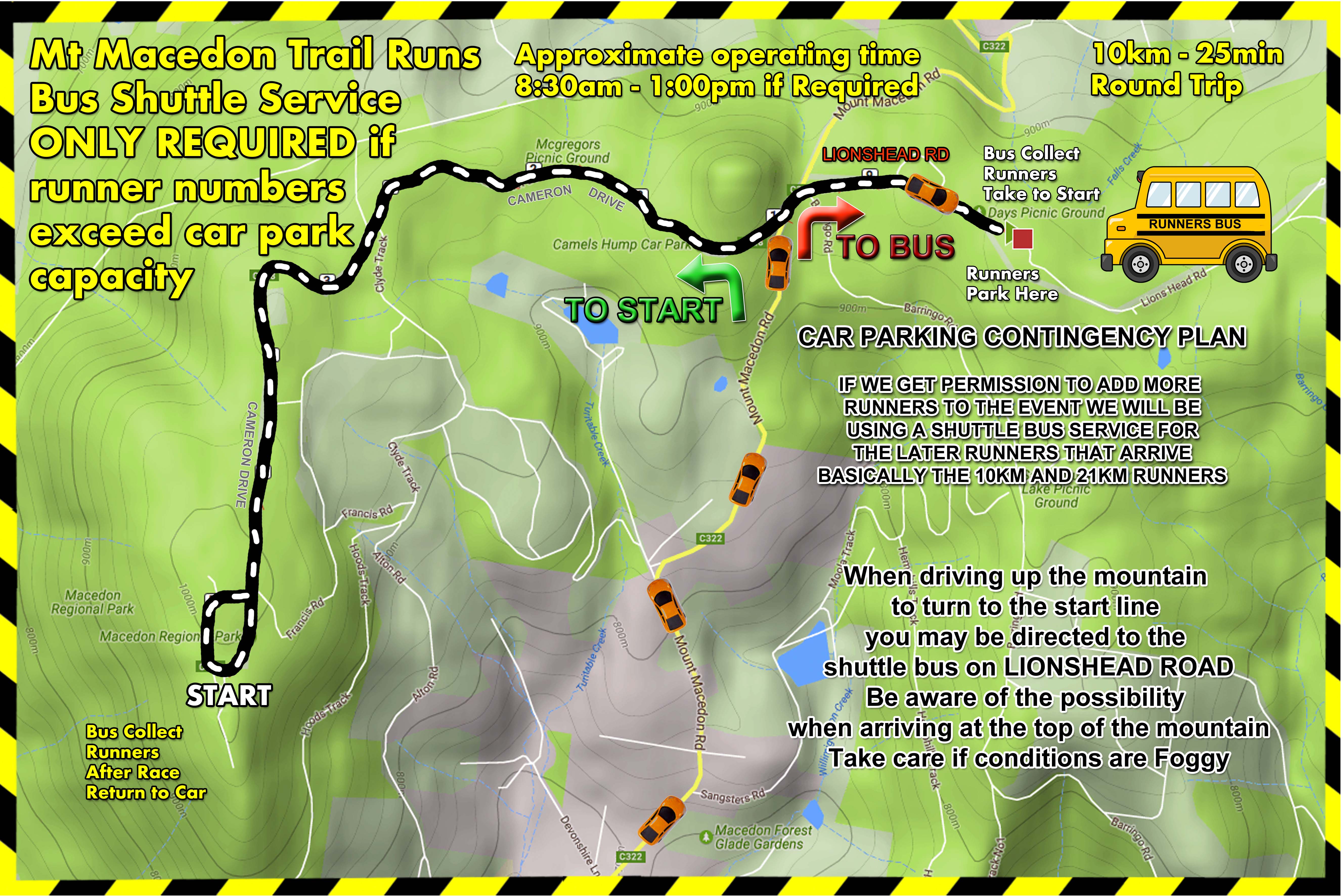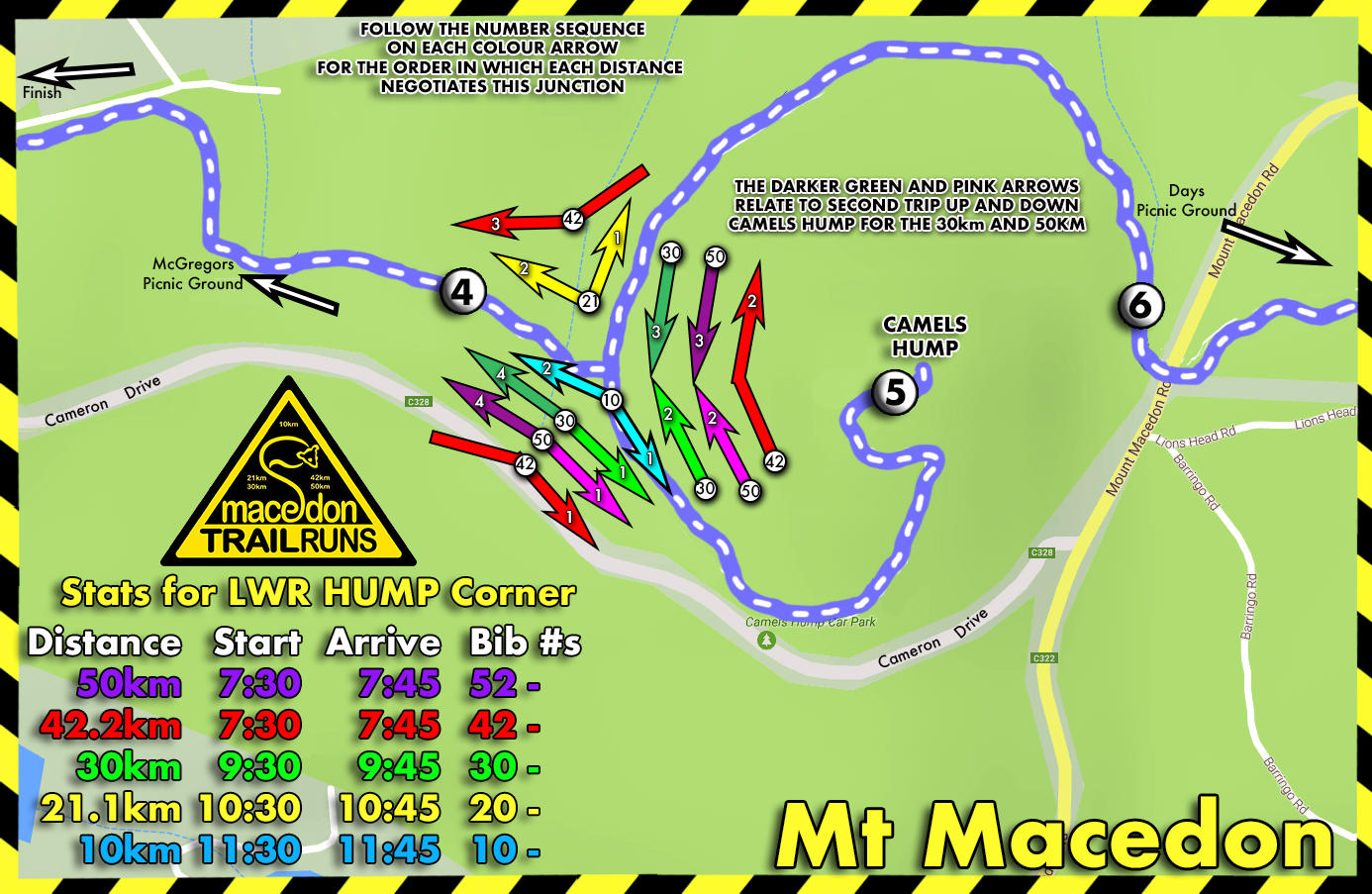 Location
Cameron Drive Mt Macedon  VIC  3441
The Macedon Ranges form the southern end of Victoria's Great Dividing Range and feature a diverse range of natural and cultural features. The Macedon Regional Park protects forested land along the ridge of the range and offers great opportunities for bushwalking, scenic drives and picnics.
Mount Macedon is one of the highest peaks in the range and you can enjoy magnificent views from the Mount Macedon Memorial Cross and the Camels Hump viewing platforms.
All Trailsplus events donate $1 for each participant to CanTeen, the Australian organisation for Young people Living with cancer.
UPDATE: In 2022, there were 246 race entries and online personal donations of $366. So Trailsplus has donated a total of $612 to Canteen from the Macedon race.
Trailsplus has donated over $50,000 to CanTeen. Massive thanks to our runners, volunteers and supporters.
Our Sponsors
We are proud of our sponsors and partners because we believe in their products. We are confident you will be satisfied as you check them out and support them. If you have a product that you would like to share with our running community, please contact us for a chat. We'd love to hear from you.