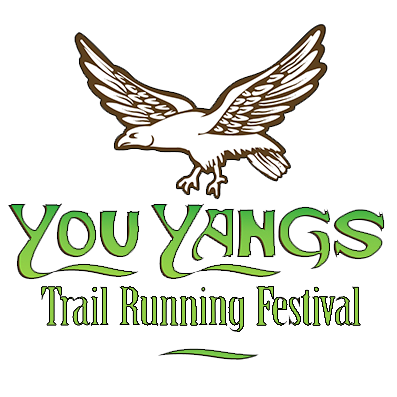 You Yangs Trail Running Festival
17-18 July 2021
21km – 42km (Sat)
5km – 15km – 30km – 50km (Sun)
100km – 100mi (Sat-Sun)
REGISTER
Welcome to the 3rd race in the Trailsplus Mountain Trail series.
2021 will see the 12th annual Trail Running Festival at the You Yangs. The You Yangs course is always a beautiful run through varying terrain, from flat wooded bike trails to open rocky mountain trails. There are some great views from Flinders Peak across Port Philip Bay, if you have the time and energy to take them in after the steep ascent!!
If you haven't entered the previous 2 races, come and find out what they are all about and why so many runners choose to enter all four of them.
The course takes a series of loops from the carpark out into different areas of the park, always returning to the carpark. This makes it a great race for  supporters who see their runner several times during the race.
Other great runs in the You Yangs:
New Years Eve Rock Around the Clock
Fees for 2021
All prices listed are excluding Humanitix** fees and GST.
Course Maps
Click on maps for a downloadable PDF.
Run ONLY the yellow line…
Run one of this loop…
(2019 map continues to be relevant this year)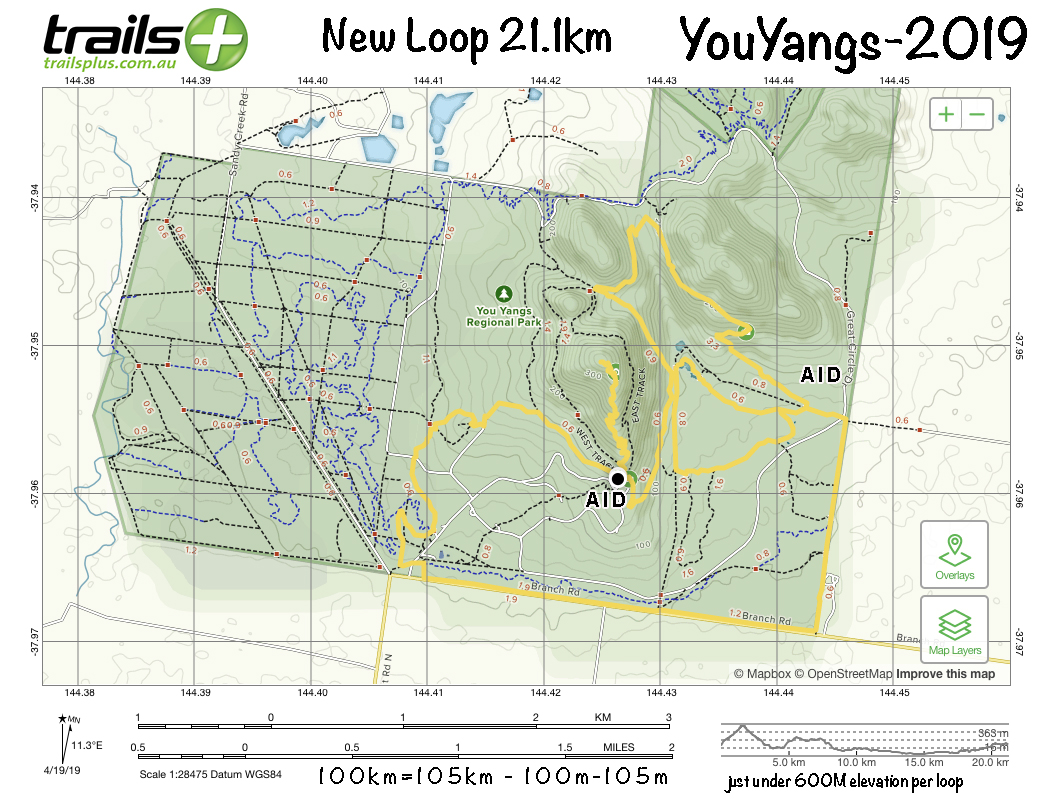 Run the yellow line, then the green line…
Run 2 of this loop…
(2019 map continues to be relevant this year)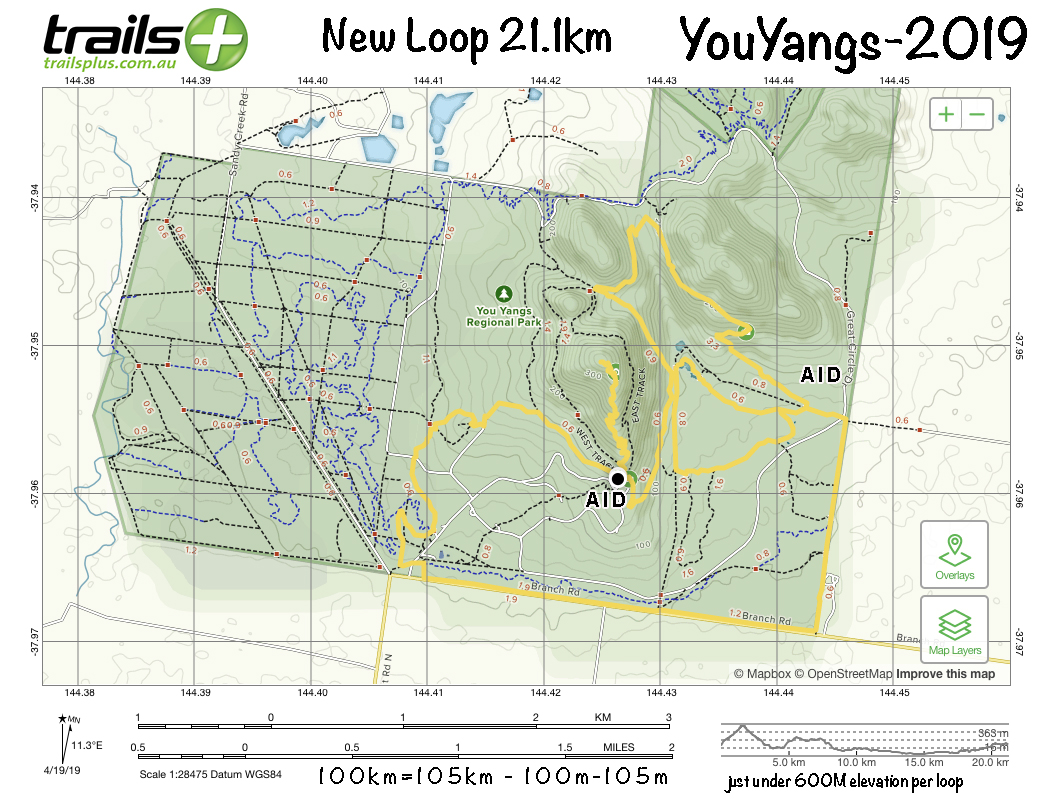 Location
10 Branch Rd
Little River  VIC  3221
All Trailsplus events donate $1 for each participant to CanTeen, the Australian organisation for Young people Living with cancer.
UPDATE: In 2019, competitors donated $165 and we had 564 race entries.  So Trailsplus has donated a total of $729 to Canteen for the You Yangs Running Festival.
On June 30th 2019 we surpassed donations of $50,000 to CanTeen. Massive thanks to our runners, volunteers and supporters.
Our Sponsors
We are proud of our sponsors and partners because we believe in their products. We are confident you will be satisfied as you check them out and support them. If you have a product that you would like to share with our running community, please contact us for a chat. We'd love to hear from you.