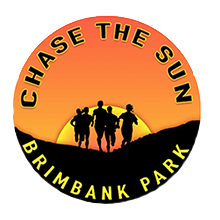 Chase the Sun
3 races across Nov and Dec (dates tba)
5km – 10km – 21km
Chase the Sun Friday evening events have been created to provide an end of week exercise event that isn't a traditional weekend run. We find Saturdays and Sundays do not always suit everyone who would like to take part in regular running events so we have created the Chase the Sun mini series through the summer.
On the Proposed dates the Sun is Scheduled to set between 8:15 – 8:45pm.
Start times will be 6pm for 21k, 6:30pm for 10k, and 7pm for 5k.
Which one do you think you can do – AND BEAT THE SUN?
Then relax with Trailsplus, friends and family for a pleasant summer evening and a drink and bite to eat. Fraser, from Lumbar and Co cafe, will make sure the place is setup for a great evening. How does that sound?
Check out other great Brimbank Park trail runs:
Brimbank Park Running Festival
Chase the Sun Location
Brimbank Park
Keilor Park Drive
Keilor  VIC  3036
Our Sponsors
We are proud of our sponsors and partners because we believe in their products. We are confident you will be satisfied as you check them out and support them. If you have a product that you would like to share with our running community, please contact us for a chat. We'd love to hear from you.