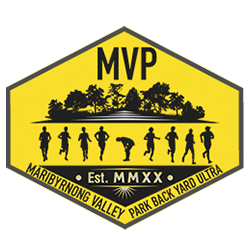 Maribyrnong Valley Park Backyard Ultra
Fri 5th - Sun 7th Feb 2021
Every hour, on the hour, 6.7km course
You decide how far
LAST ONE STANDING
How about this – the only race format where you don't have to be fast to win.  You just need to complete the 6.7km course within an hour – HOUR AFTER HOUR.
And after every hour, those still participating are all tied for first place.  It's all about management, not speed.
Are you strong minded, perhaps described as stubborn?  You just might be the Last One Standing, THE WINNER!
There are no second places!!
Other great Brimbank Park trail runs:
Brimbank Park Running Festival
Fees for 2020 (2021 fees TBA)
All prices listed are excluding Humanitix** fees and GST.
SUPER SPECIAL
Jan 9th 8pm-midnight
EARLY BIRD
10th – 19th Jan
STANDARD
20th Jan – 2nd Feb
**Trailsplus uses the Humanitix Ticketing System.  This is an awesome ticketing platform run by a not-for-profit organisation that donates 100% of the profits from booking fees to a humanitarian cause as chosen by Trailsplus.  For this race, the donation will go towards Indigenous Scholarships.
Location
Brimbank Park
Keilor Park Drive
Keilor  VIC  3036
Our Sponsors
We are proud of our sponsors and partners because we believe in their products. We are confident you will be satisfied as you check them out and support them. If you have a product that you would like to share with our running community, please contact us for a chat. We'd love to hear from you.