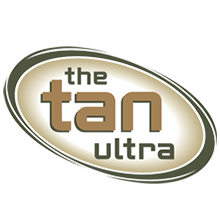 Tan Ultra Urban Trail Run
Next Event 2024
4km – 12km – 21km – 42km – 50km – 100km
6hr – 12hr

Welcome to race 3 of the Trailsplus Urban Trail Running Series.
This Tan Ultra urban park trail run is held on the popular TAN walking and running track around the Melbourne botanic gardens.  This beautiful part of our garden city is a great place for spectators to enjoy a morning around the gardens, the Myer Music Bowl and along the Yarra River.
Across the road, by the river are BBQ facilities for those who would like to enjoy a picnic.
We hope you will come and join us either as a participant or as a spectator encouraging all as they strive to achieve their goals, be it 4, 12, 21, 42, 50 or 100 km, or one of the new 6hr or 12hr events.
Or if you would like to help out on the day please let us know. We are very grateful for the help of our volunteers.
2022 brief willbe provided close to the event.
Fees for 2021
The schedule below will be updated for 2022 
All prices listed are excluding Humanitix** fees and GST.
SUPER SPECIAL
10th June only
EARLY BIRD
11th – 24th June
STANDARD
25th Jun – 22nd Jul
**Trailsplus uses the Humanitix Ticketing System.  This is an awesome ticketing platform run by a not-for-profit organisation that donates 100% of the profits from booking fees to a humanitarian cause as chosen by Trailsplus.  For this race, the donation will go towards Indigenous Scholarships.
Tan Ultra Course Maps
The Tan Track is a 3.87km loop circuit around the Melbourne Botanic Gardens, predominantly on a compacted sand base, with small sections of asphalt.
All events operate in a clockwise direction.
The start and finish line for the race is at the "Pillars of Wisdom" on the lower part of the track on Alexandra Ave, between the Swan St and Anderson Rd bridges.
Click on map for a downloadable PDF.
Tan Ultra Location
Pillars of Wisdom
Tan Track
Melbourne VIC 3004
All Trailsplus events donate $1 for each participant to CanTeen, the Australian organisation for Young people Living with cancer.
UPDATE: In 2019, Trailsplus donated $500 to CanTeen from the Tan Ultra Urban Trail Run.
Trailsplus is very excited to announce that this brings the total donations from Trailsplus to CanTeen to over $50,000. Thank you to all our supporters in helping us to support this awesome organisation.
Our Sponsors
We are proud of our sponsors and partners because we believe in their products. We are confident you will be satisfied as you check them out and support them. If you have a product that you would like to share with our running community, please contact us for a chat. We'd love to hear from you.